Transform Sanitizer Spray Service

Clean And Protect Your Car At Dave Wright Subaru
At Dave Wright Subaru, we fully understand the concerns our customers have about exposure to COVID-19, or coronavirus. Did you know that your Subaru interior may be 1,700 times dirtier than your home? That's why we recommend you use our Transform anti-microbial disinfectant to sanitize your vehicle. This product protects against germs and bacteria that cause H1N1, coronavirus, staphylococcus aureus, hepatitis A, MRSA and more. All we have to do is spray the surfaces and wait 10 minutes for the Transform disinfectant to dry – no wiping or scrubbing necessary! We can apply this disinfectant all makes and models at Dave Wright, so don't hesitate to schedule an appointment today no matter what you drive.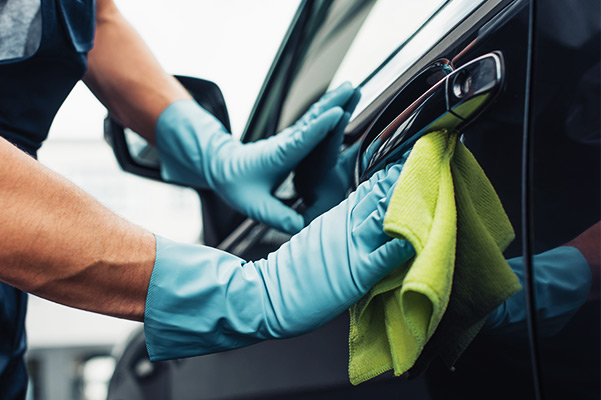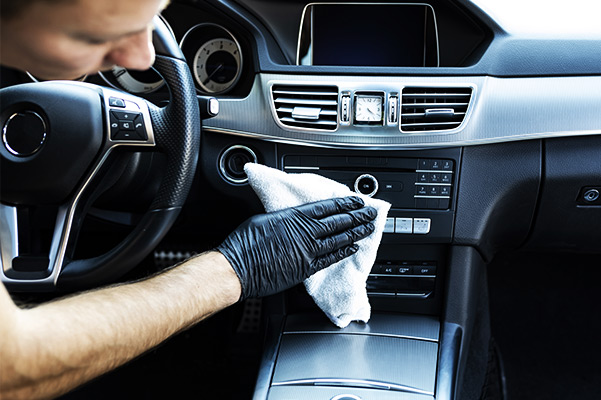 What is Transform Sanitizing Spray?
The Transform sanitizing spray is made with 99.9% pure chlorine dioxide, which makes this a gentle, eco-friendly and OMRI organic certified product. It can be used on any surface, from leather seats and trim to glass and plastic on the dash. The most important areas of your Subaru to keep clean are the dashboard and the steering wheel. Bacteria tends to collect in these spots, as air is cycled throughout the vehicle.
There are several other high-touch places we disinfect including:
Door Handles
Door Buttons
Key Fob
Steering Wheel
Inside Door Buttons
Seat Belts
Gear Shifters
Touchscreens
Buttons on the Dash
Buttons for Lights
Buttons for Windshield Wipers
Glove Compartment
Regardless of what make or model you drive, our Hiawatha auto service center is here for you. Don't forget to stop by Wright Wash so we can make your vehicle's exterior shine as well.

Are There Disinfectants I Should Avoid Using in My Car?
If you want to avoid damaging your Subaru model's interior surfaces, don't use bleach or hydrogen peroxide to disinfect. These can damage the vinyl and plastics in your cabin. You should also avoid any ammonia-based cleaning products used to clean glass, as they can break down the vinyl on the dashboard. Heat and light may then cause your dashboard to become sticky. Choose Transform anti-microbial disinfectant instead to ensure every surface is completely clean without risking damage to your vehicle's interior.